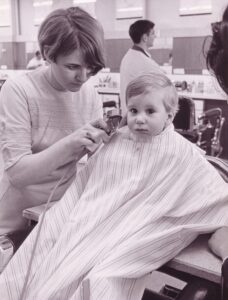 Refund & Returns Policy Shipping
Buyer may return an item for any reason within 30 days of the purchase date.  The refund amount will be the full cost of the item minus the shipping charge.  Buyer is responsible for the cost of shipping to return item to seller.  The returned item must be in the same condition that was received by the buyer.  Refund will be remitted by seller after item is returned. (Refund policy for local pickups are different; See LOCAL PICKUP POLICY).
Shipping
The cost of shipping is determined by Buyer's location and the weight of the shipped item.  Purchased items will typically ship within 1 to 2 days of purchase.  A USPS tracking number will be emailed to buyer (unless its an item that is small enough to fit within an envelope).  The most economical mode of shipping will be used unless the buyer requests and is willing to pay for a quicker and more expensive mode of shipping.
Local Pickups
Any buyer who wishes to pick up there item(s) in person may schedule a time for a local pickup to avoid any shipping charge.  Some items sold by this shop due to weight and/or size are only available by local pickup.  However, if you live near Springfield, VA, you are welcome to pick up any item to avoid shipping charges. 
For items that are picked up in person there are no returns after the buyer departs with the purchased item.  However, at the time of pickup if the buyer is unsatisfied for any reason with the item they may request a full refund of the purchase price.  A pickup date may be scheduled within 30 days of purchase date.  A buyer who purchases an item for local pickup but then wishes to cancel the order without inspecting the item in person may request a refund of their purchase price minus a $5.00 handling charge.